Rebecca Herrington
CEO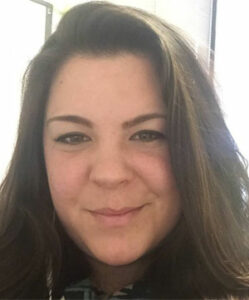 Rebecca Herrington is a monitoring, evaluation, and learning technical specialist with 14 years' experience focused on evidence-based strategy design, systems thinking, and collaborative learning. She is an expert and thought leader in complexity-aware collaborating, learning, adapting, monitoring, and evaluation (CLAME) and in qualitative methods and rigor, including but not limited to Developmental Evaluation, Process Tracing, Outcome Harvesting, and Positive Deviance. Ms. Herrington's work focuses on international development and conflict, specifically complexity programming, with a keen ability to facilitate evidence to action and provide strategic communications. She is trained in human-centered design techniques by IDEO and possesses a robust facilitation toolkit. Ms. Herrington has field and academic experience throughout Central America, MENA, and East Africa, with over 5 years living and working abroad in rural, conflict-affected, and transitional communities. Her experience is further grounded in a Masters of Sustainable International Development and a Masters in Coexistence and Conflict Management, both from Brandeis University. Some of her accomplishments from the past two years include, but are not limited to, developing the theory of change and MEL Plan with continued learning advisory support to the USAID Digital Strategy, building an evidence base and CLAME system for GSMA's Mobile for Development programs, supporting integrated Systems and Evidence Based Theory of Change and Learning Agendas for USAID/Ethiopia across their emergency response, disaster risk management, and resilience portfolios, conducting Learning Reviews for GSMA, USAID/Bosnia, USAID/Ethiopia, and designing a meta-analysis to support evidentiary revisions of the USAID/RFS Institutional Architecture Framework, leading the positive deviance evaluative effort for the DDI/ITR/T Digital Finance Team's evidence-building around USAID's engagement with global alliances, and designing and providing senior technical direction to a 5-year Developmental Evaluation for USAID/Ethiopia's disaster risk management portfolio.
Monica Matts
Director of Strategic Learning
Monica Matts is an international development professional with more than 15 years of experience, including 12 years in organizational learning and knowledge management. She is a skilled facilitator, communicator, and connector of people, with a passion for helping individuals and organizations realize their potential and achieve better results for the people they serve. With recognized expertise in approaches to organizational development and adaptive management, she has professional experience in a variety of organizations, including donor agencies, private sector firms, and non-profit organizations. Prior to joining Headlight, Monica was a member of the Collaborating, Learning and Adapting (CLA) team in USAID's Bureau for Policy, Planning and Learning (PPL) for more than seven years. There, she helped to draft Agency policy and guidance on CLA, served as the Contracting Officer's Representative for the LEARN contract — PPL's organizational learning and knowledge management support contract ($57 million ceiling) — and managed and delivered training and capacity building efforts for USAID staff on CLA. She has professional experience in a variety of contexts and countries, including in MENA, Southeast Asia, Central America, and East Africa.
Rebecca Askin
Senior CLAME Specialist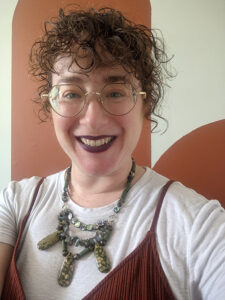 Rebecca Askin is a monitoring, evaluation, and learning specialist with 13 years of experience in international development. Ms. Askin has worked on USAID/Washington projects with a global scope, from institutionalizing private sector engagement with Mission staff and implementing partners to supporting USAID's science, technology, and innovation strategy. Ms. Askin is a skilled facilitator and uses participatory approaches for ideation, collective agenda-setting, and evidence-based decision-making. Most recently, as the Senior Manager for Evidence, Impact and Learning at Counterpart International, Ms. Askin integrated adaptive management and learning approaches into civil society strengthening, policy advocacy, and cybersecurity programs. During her time with DAI, Ms. Askin worked with the USAID Global Development Lab's Center for Development Innovation, producing numerous toolkits on topics such as co-creation, prizes, challenges, and innovation programming to help Bureau and Mission staff understand how to develop and manage these program models. She is currently serving as the Developmental Evaluator Lead on Policy LINK, a USAID/Resilience and Food Security program implemented by DAI that strengthens the leadership capacity of public, private, and civil society actors and fosters collective action among them to transform policy systems. Ms. Askin manages the local Developmental Evaluators embedded in Policy LINK's work with USAID Missions and helps clients use the collected data for better planning and decision-making. Ms. Askin has worked professionally in a variety of contexts and countries, including in Southeast Asia, South Asia, East Africa, and Southern Africa.
Amy Leo
Senior CLAME Specialist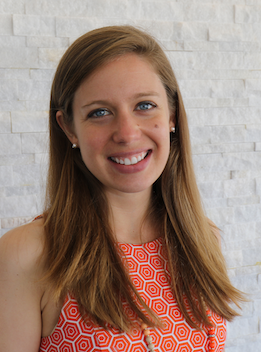 Amy Leo has more than 12 years of experience developing and implementing adaptive management, change management, and communications strategies that result in individual and organizational behavior change. She is an expert at facilitating and strengthening internal collaborating, learning and adapting capacity for teams and organizations through formal assessments and action planning, as well as continuous capacity support. Before joining Headlight, Amy provided adaptive management support and capacity building for the Implementer-Led Design, Evidence, Analysis and Learning (IDEAL) activity, funded by USAID's Bureau for Humanitarian Assistance, and was a Communications Specialist on the USAID LEARN contract, contributing valuable and still-leveraged resources to support the scaling of USAID's Collaborating, Learning, and Adapting (CLA) approach. At Headlight, Amy leads CLA capacity building on the Learning Adaptation Activity with USAID/Ethiopia and USAID/Djibouti. She has an MSc degree in Globalization and Development from the School of Oriental and African Studies (SOAS) in London and a BA in Economics and International Relations from Bucknell University.
Chelsie Kuhn
CLAME Specialist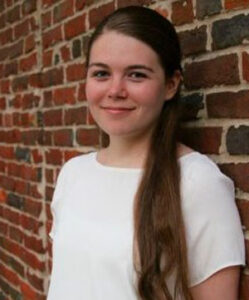 Chelsie Kuhn is a dedicated professional with 8 years of experience in supporting efficient, effective, and evidence-based operations both with NGOs and in academia. She brings a strong background in managing large groups of diverse stakeholders and a data-driven mindset to project management. Prior to joining Headlight, Ms. Kuhn was responsible for assisting more than 20 offices at a large 4-year public university with assessing program outcomes, developing and coordinating strategic plans, meeting annual reporting deadlines, and working toward continuous improvement through collaborative learning efforts. Since joining Headlight, she has contributed to qualitative data analysis and report writing to develop a Learning Review for USAID/BiH and for USAID/Ethiopia's Disaster Risk Management (DRM) portfolio, drafted MEL Frameworks and designed MEL tools for GSMA's Mobile for Development (M4D) programs, and distilled how-to oriented learnings for MEL practitioners of all levels. As a result of her work with GSMA's M4D teams, the client has been empowered to implement Emergent Outcome Harvesting to better understand Advocacy work, streamline annual reporting processes with a centralized Indicator Tracking Tool, and support Innovation Fund grantees to develop better MEL Frameworks and practices of their own. As a result of her work co-leading a multi-faceted qualitative coding and data analysis team effort to produce the first Learning Review of disaster risk management and resilience implementation in Ethiopia, various stakeholders have been able to identify and plan for adaptations to improve their work and best serve the most vulnerable Ethiopians. She is currently working on providing technical direction and additional support to a 5-year Developmental Evaluation for USAID/Ethiopia's DRM portfolio. Her experience is grounded with both a Master's and Bachelor's degree in Conflict Analysis and Resolution from George Mason University.
Alison Harrell
CLAME Specialist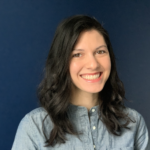 Alison is an experienced professional with 8 years of experience in international development and public service, with 6 years of extensive monitoring, evaluation, research, and learning. Alison has expertise in project management, data analysis and communication, qualitative methods, performance monitoring, policy analysis, and digital development. At Headlight, Alison is a Developmental Evaluation Administrator for the Developmental Evaluation on Strengthening Disaster Risk Management Systems and Institutions at USAID/Ethiopia, with a focus on the Effective Emergency Response Portfolio. Prior to Headlight, Alison worked with PM Consulting Group as a Knowledge & Insight Advisor, supporting the USAID Digital Finance team in the Technology Division of the Development, Democracy, and Innovation Bureau. In this role, Alison led the team's monitoring, evaluation, and learning portfolio, managed 4 research projects on digital financial services, and enhanced the team's knowledge management and decision-making processes. She has field and academic experiences in Eastern and Southern Africa, and Latin America and the Caribbean regions. Alison has additional work experience at the U.S. Department of State, AmeriCorps, America's Unofficial Ambassadors, and the Ethiopian Community Development Council. Alison received a Master of International Public Affairs at the University of Wisconsin – Madison and a Bachelor of Science in Community, Environment, and Development with a focus in International Development at the Pennsylvania State University. Alison has a limited working proficiency in Spanish.
Maxine Secskas
CLAME Specialist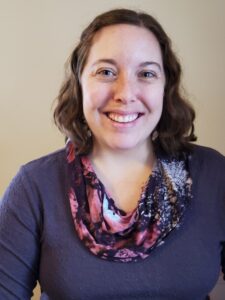 Maxine Secskas has 6 years' experience in international program coordination and supporting research in the field of international economic development within non-profit organizations and in academia. Her background includes a diligent focus on quality program outcomes, thorough and thoughtful analyses of diverse sources, and effective communication with stakeholders at various levels. Ms. Secskas's experiences are underpinned by a Master's in Global Political Economy and Development from the University of Kassel in Germany. Prior to joining Headlight, Ms. Secskas worked for a large non-profit in the international education sector, where she was responsible for preparing more than 500 participants for the logistics and inter-cultural sensitivities of moving and working abroad and she used her skills to streamline program processes. In her time at Headlight, Ms. Secskas has contributed to a large qualitative data coding and analysis project, building an evidence base for GSMA's Mobile for Development programs, and has assisted in writing a Performance Management Plan for USAID/BiH. As a CLAME Associate, Ms. Secskas contributes to Headlight's rigorous qualitative analysis work while also promoting Collaborating, Learning, and Adapting behavior change opportunities for clients.
Hannah Barnes
CLAME Associate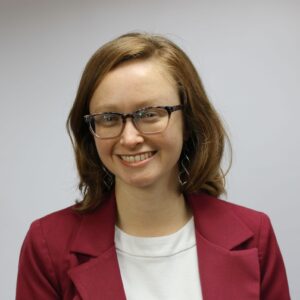 Hannah Barnes is an inclusivity-focused, dedicated professional with interdisciplinary expertise in international development, higher education, and health. She brings seven years of international program and coordination experience in educational settings, including five years working in Ecuador. She also has academic and professional experience with several Western and Eastern African countries. As a CLAME Associate at Headlight, Ms. Barnes has conducted data collection, analysis, and visualization for Outcome Harvesting of GSMA's Mobile for Development programs. She has also contributed to high-quality analysis for USAID's Policy LINK Institutional Architecture Assessments (IAA) as well as for USAID/Ethiopia's Strengthening Disaster Risk Management Systems and Institutions (SDRM-SI) Developmental Evaluation. Ms. Barnes earned a Master's of Development Practice at the University of Minnesota – Humphrey School of Public Affairs, where she specialized in Data Analysis and Evaluation as well as Intersectional Gender Equity. She also earned a B.A. in Health Science at the University of Hawai'i at Mānoa. She has professional working proficiency in Spanish and is learning Arabic.
Katherine Englert
CLAME Associate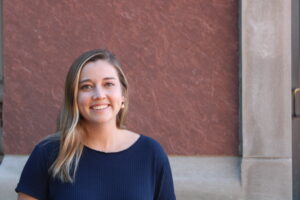 Katherine Englert has 4 years' of experience engaging in the international development and international human rights fields. In her time at Headlight as a CLAME associate, Katherine has contributed to various qualitative evaluation projects. She has contributed to qualitative coding, led an outcome harvesting narrative analysis for USAID Policy LINK South Sudan, supported a thematic inductive analysis for an Institutional Architecture Assessment for USAID Policy LINK Ethiopia, and wrote an inception report for USAID Policy LINK Ghana, and contributed to other work planning. Ms. Englert is excited to continue building upon her qualitative data analysis skills while supporting principles of Collaborating, Learning, Adapting, Monitoring, and Evaluation. Katherine has worked professionally in a variety of international contexts including countries such as; Rwanda, Bosnia, France, South Sudan, Ethiopia, and Ghana. Katherine's experience is supported by her Master's degree in International Human Rights from the Korbel School of International Studies at the University of Denver, with a certificate in humanitarian assistance and a specialization in project management/evaluation. Katherine is proficient in French, and has language skills in Kinyarwanda and Arabic.
Andrea Johnson
Finance and Operations Manager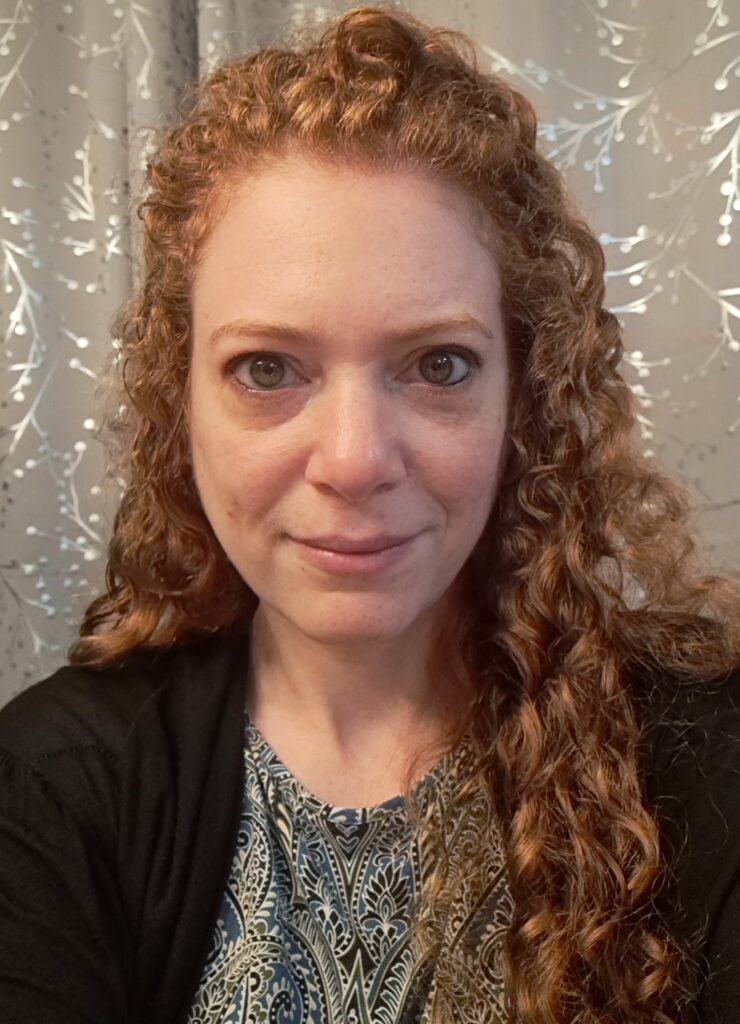 Andrea is a dedicated operations professional with 15 years of experience in operational leadership and team management. Her background includes a focus on leading large remote cross-functional teams, analyzing KPIs and processes for increased efficiencies, operational finance and debt collection, developing and implementing training materials for internal and external stakeholders, and relationship strengthening. As the Finance and Operations Manager at Headlight, Andrea is responsible for internal operations and international finances including accounts receivable and accounts payable, new staff onboarding, risk assessment and management, and financial reporting. She holds a Bachelor's degree in Industrial Design from Western Michigan University and is currently working towards a Master's in Business Administration from Purdue University Global.