Dr. Yitbarek Kidane Woldetensay, Developmental Evaluation Lead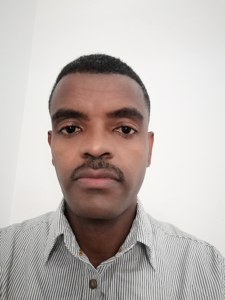 Dr. Yitbarek Kidane Woldetensay brings 18 years of experience in project monitoring, evaluation, research, and learning in fields of international development, nutrition, and public health. For more than 10 years, he has been working for international development organizations including Tufts University, Save the Children International, Nutrition International, Big-Win Philanthropy, and Menschen fur Menschen Foundation evaluating USAID and DFID funded projects. He has extensive experience in qualitative and quantitative evaluation design, data collection tools design and validation, research team training, field supervision, data quality assurance, research partnership, and overall research project management. Dr. Woldetensay is currently serving as the Developmental Evaluator Lead on a 5-year Developmental Evaluation for USAID/Ethiopia's disaster risk management portfolio where he leads a team of 3 other staff in the identification and management of contributing or new evaluative or data collection needs as they arise and supports opportunities to help clients use the collected data for better planning and decision-making. Prior to joining Headlight, Dr. Woldetensay provided both curative and preventive health services for more than four years in rural Ethiopia. He also has teaching experience at Jimma University where he served as the instructor for courses including Health Education, Health Promotion Models and Theories, and Qualitative Research Methods. Dr. Woldetensay holds a Ph.D. in Human Nutrition from Hohenheim University in Germany, a Master's of Public Health in Health Education and Health Promotion from Jimma University, and a Bachelor's degree in Public Health from Dilla University in Ethiopia.
Yomif Worku, Disaster Risk Management (DRM) Specialist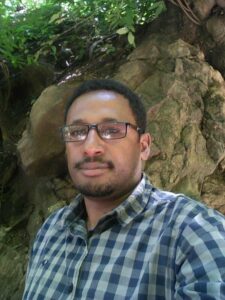 Yomif Worku Geleto is a Disaster Risk Management Specialist with 15 years of experience focused on Humanitarian coordination, DRM advising, consultation on aid effectiveness, and UN cluster assessment facilitation at the national and sub-national levels. He is an expert in emergency response, humanitarian coordination, DRM processing, behavioral change, communication, monitoring and evaluation, government liaising, and collaboration. Mr. Worku's work focuses on international cooperation/bilateral aid and conflict/displacement, specifically in a fragile context. He has robust experience working with international actors like World Vision, ACF-USA, and UN agencies (UNICEF and UNOCHA) supported by appreciation awards from various government bureaus he's supported. Mr. Worku has field and professional experience throughout Gambella (South Sudan refugee support), Somali region (Refugees from Somalia), and Ethio-Kenya border across Borena drought and IDPs support with over 3 years of living in a fragile context to support humanitarian coordination for a half-million IDPs in at least four sub-regional districts. Most recently, He has been helping to design and support learning for the USAID Strengthening Disaster Risk Management System and Institutions program as a DRM Specialist, concentrating on stakeholders' collaboration and relationships analysis, and supports Systems and Evidence-Based Theory of Change and Learning Agenda development for USAID/Ethiopia. Academically, he has attended Mekelle University (Bachelor's in Education/History), Jimma University (Bachelor's in Sociology), and Ashland University (USA) and Leadstar College of Management and Leadership (Master's in Business Administration/Project Management) and is fluent in three languages (Afan Oromo, Amharic, and English).
Tseday Tilahun Degafa, Developmental Evaluation (DE) Team Member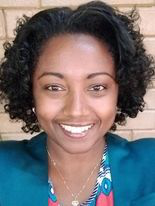 Tseday Tilahun Degafa has more than 15 years of experience in the international development sector and in academia. Her background includes ensuring quality development program implementation, working on research projects with Ethiopian public higher institutions focusing on natural resource-based conflicts in Ethiopia, partnership initiation, and stakeholder management. Prior to joining Headlight, Mrs. Degefa worked with various multinational organizations in the area of monitoring, evaluation, and learning; program facilitation and coordination of livelihood diversification; climate change resilience projects; and, developing policy briefs concentrating on natural resources and conflicts with international-based think tanks. Since joining Headlight, she has contributed to extensive qualitative analysis and developing an evidence catalog on disaster risk management for USAID. She is a core team member conducting a Developmental Evaluation on the USAID Mission's work to strengthen disaster risk management systems and institutions. Mrs. Degafa has also published a book on "Extension Education & Communication" in Germany, she holds Bachelor's of Science in Natural Resource Economics & Management from Mekelle University in Ethiopia and a Master's in Development Studies, specializing in rural livelihoods, from Ambo University in Ethiopia. She speaks English, Afan Oromo, Amharic, and intermediate French.
Endashaw Asfaw Beshir, Developmental Evaluation (DE) Team Member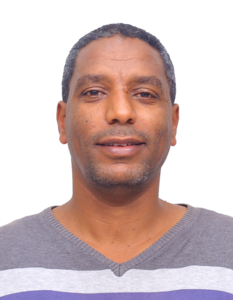 Endashaw Asfaw Beshir is a monitoring, evaluation, and learning specialist with 8 years of experience. His expertise is in context and stakeholder analysis, monitoring and evaluation, livelihoods and food security, environmental protection, early warning and disaster mitigation, and community mobilization. He is also well experienced in project design, proposal and concept paper development, operational planning and reporting, gathering learnings, facilitating adaptation, organizing multi-stakeholder platforms, and developing tool and data collection methods for qualitative evaluations. His career started by working in private companies on quality control. Before joining Headlight Consulting Services, LLP, he worked at World Vision Ethiopia in different positions as an international humanitarian practitioner, in particular on the USAID-funded consortium activity, SPIR-DFSA II, as a MEAL Officer. Now at Headlight, he is a core team member conducting a Developmental Evaluation on the USAID Mission's work to strengthen disaster risk management systems and institutions. Mr. Beshir is currently engaged in Learning Review development through organizing an evidence catalog and qualitative analysis to support data-driven decision-making for clients. He has a Master's Degree in Environmental Protection from Hohenheim University in Germany, and he speaks fluent Amharic and English.